About Core Performance Academy
10+ YEARS OF EXPERIENCE AND CERTIFIED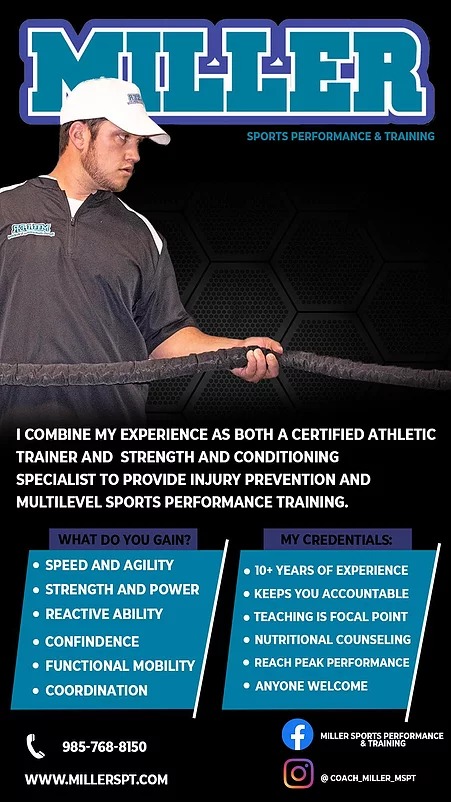 The love for working with athletes began during my time at Southeastern Louisiana University, earning a degree in Athletic Training, and later getting my certification as a certified strength and conditioning specialist through the NSCA. I've had the pleasure of working with adolescent to professional athletes, people transitioning from therapy back to competitive sports, and adults who are simply looking to live a healthier life style.
My sports medicine background brings a different dynamic to my approach as a strength coach. As a sports medicine professional, I've been extensively trained in the domains of injury prevention, therapeutic exercise, and anatomical evaluations of orthopedic injuries and athletic movement patterns.
I've had the pleasure of working with a national championship track and field team a state championship volleyball team, a state championship women's basketball team, and a state championship football team, learning alongside some of the state's best and most knowledgeable coaches. If you want your athlete or team to succeed, a science-based and structured program is needed.
Our goal is for every athlete that trains with me to become a healthier, more durable athlete and person on the inside and out.