Personal Trainer in Slidell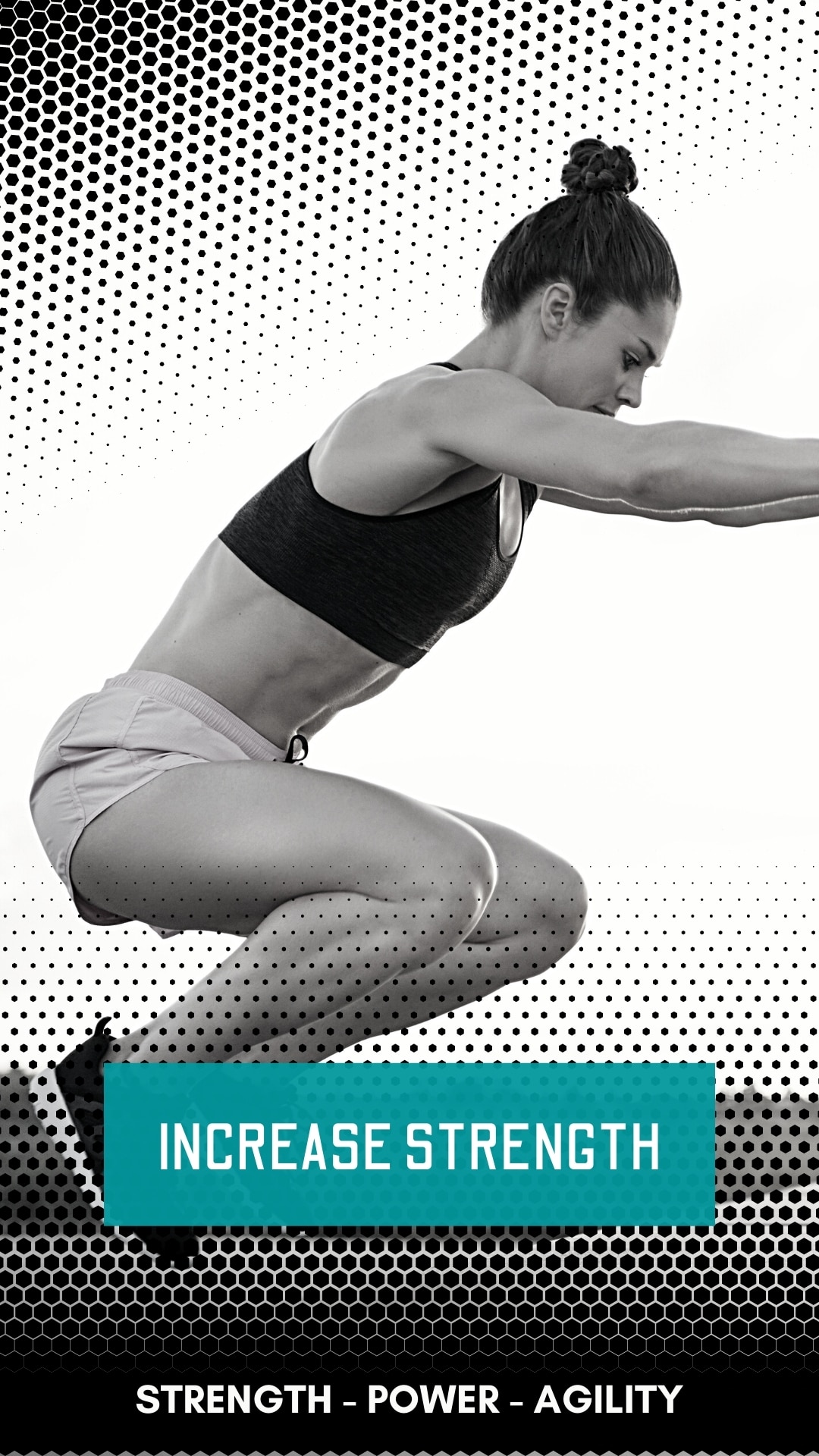 PERSONAL TRAINING THAT WORKS
Discover the ultimate fitness experience with a top-notch personal trainer in Slidell, LA, designed to help you achieve your goals. Our certified personal trainers specialize in customized workout plans designed to fit your individual needs. With years of experience and a proven track record, we're the go-to choice for those serious about getting in shape. Don't settle for less; elevate your fitness journey today with the best personal trainer Slidell has to offer!
REVIEWS FOR OUR PERSONAL TRAINING

"Coach Miller has developed a training program ti help Briana achieve her goals for the upcoming track season. He listens to her goals and ensures that she is safely working as hard as possible to reach them. I am so thankful that Briana has had the opportunity to work with Coach Alan Miller and Miller Sports Performance Training!"
-Susan Anderson

"Alan is a very patient and phenomenal coach. He has knowledge of all different types of training for multiple sports. If you want to see improvement for your kids in their athletic endeavors let Alan train them. Or if you want training he will be perfect for that too. Best decision we ever made having him train my daughter."
-Gerald Mullet

Alan is an extremely knowledgeable trainer who always has his athlete's best interest in mind. From providing helpful insight on what to do at the gym to meet your goals, to providing strength training to win your next game, he's your guy!"
-Claire Barker

Core Performance Academy is an incredible organization truly dedicated to building healthier and more durable athletes. I highly recommend sending your young athletes to train with Mr. Alan Miller in order to bring their performance on the field or court to the next level.
-Brad Ictech, Ph.D.
Get in shape and reach your goals with Core Performance Academy!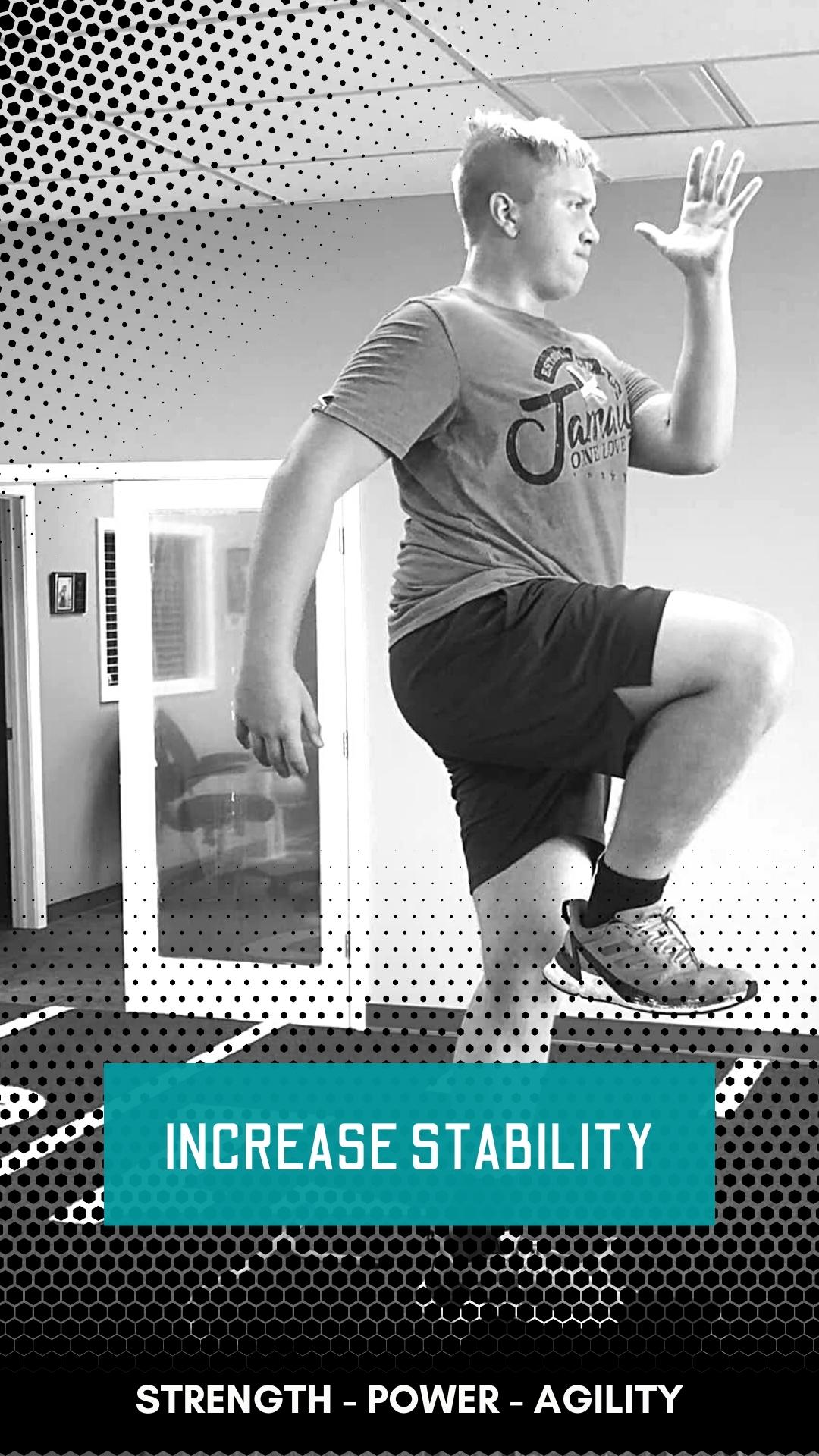 GAIN THE COMPETITIVE EDGE
Are you an athlete for life? Maybe you no longer play collegiate or professional sports but you want to maintain your athleticism. We can help! We have a course called Athlete For Life that is specialized for adults that wish to train like an athlete.
At Core Performance Academy, our goals are:
increase strength, power, coordination, and agility

improve athlete confidence
Our approach is tailored to each athlete to ensure attention is paid to their strengths and weaknesses and success is attainable.
We use four core techniques for athletic improvement with our athletes:
Video Analysis
Psychological Development
Goal Setting and Expectations
Accountability
Choose the best TRAINING plan for you
With an individual session, the attention is solely on your athlete. Our goal is to reduce the risk of non-contact injury. We individualize a program based on the assessment of our coach and the request of the athlete.
Our focus will be to increase strength, power, coordination, speed, and agility while improving their confidence, mobility, and nutritional needs (tracked through our app). If you want to focus on gaining speed, we will design a program to gain speed! This is our performance center's premiere package.
Payment plans available for all individual and small group sessions. We offer packages of 2 visits per week or 1 visit per week. Membership option comes with added value of class option.
SMALL GROUP PERFORMANCE TRAINING
Everyone is on their own program while working in a group of no more than 5. We limit this number to 5 so a coach can provide the detail and attention similar to an individual session.
We focus to develop and increase strength, power, coordination, speed, and agility while improving confidence, mobility, and nutritional needs (tracked through our app). While this is still a premiere package, this option is more affordable than an individual session while still getting the majority of the attention from your coach.
Payment plans available for all individual and small group sessions. We offer packages of 2 visits per week or 1 visit per week. Membership option comes with added value of class option.
YOUTH ATHLETIC DEVELOPMENT
This class will help you become the best version of your athletic self! Here, we are learning or performing workouts that focus on safely attaining strength and developing proper movement patterns. We are focusing on doing exercises scientifically shown to reduce your risk of non-contact injuries. We also focus on training your technique to better your vertical jump, speed, and agility.
Our coaches will help your team improve their specific needs and elevate their on-field performance! Need better speed and agility? Need power or strength development? Need to focus on developing overall athleticism? You have found the right place!
We include scientifically proven exercises to reduce your chance of non-contact injuries and technique training to enhance your teams' on-field performance. On-site or off-site training optional. Inquire for details!
Geared for adults! We focus on training like an athlete. We will run, jump, and throw! Our goals are the decrease your body fat, increase your energy, and move pain free! We do all this while getting stronger and reducing your risk of non-contact injuries. Class is offered 3x per week.
Be on the lookout for our seasonal specialized class! 
FAQ'S FOR PERSONAL TRAINING
WHAT IS SPORTS PERSONAL TRAINING?
The focus is to develop a well-rounded person. Mentally, we want to build confidence and educate the athlete/client with the tools they need to be successful. Physically, we are focused on long term athletic development which includes efficient movement patterns, speed and agility, proper programming and weightlifting techniques.
IS IT WORTH GETTING A PERSONAL TRAINER?
If you have fitness goals that you're having trouble accomplishing on your own, hiring a personal trainer can be worth the money. People rarely regret getting in shape — even if it costs money. Personal trainers create accountability, as you'll have to confess to them if you don't stick to your training schedule. They're trained to push you just hard enough, and they take your body type and goals into account when creating a fitness plan.
DO YOU OFFER TEAM TRAINING?
Yes. Contact me directly to inquire about personal training for teams.
WHEN IS THE BEST TIME TO DO PERFORMANCE TRAINING?
When your primary sport is in the offseason is when we would have more rigorous and intense training sessions. If you are a multisport athlete (which we highly encourage) we focus on more consistent and moderate training loads.
HOW MUCH DOES A PERSONAL TRAINER USUALLY COST?
At a typical gym you can expect to pay between $35 and $150 per hour for a personal trainer near you. The length of the session, as well as the number of sessions you book in advance, will have an impact on the price. You can often get lower prices per session by booking more of them. Group training also tends to be less expensive than one-on-one training, as is going to the gym instead of having the trainer come to meet you. Trainer certification is also a factor — trainers with more certification are likely to charge more.
It's important to do your research and get proof of results and prices from personal trainers near you before you hire anyone.
WHICH SPORTS DO YOU WORK WITH?
ALL sports! I am versed and trained to assess and program for athletes of all sports. I have trained athletes in the talented arts, contact sports, and non-contact sports.
IS WEIGHTLIFTING SAFE FOR MY CHILD?
YES! Here at MSPT, we focus on technique over everything. Resistance training is highly beneficial for preteens and teenagers. Proper programming, lifting form, and adequate supervision is considered high effective and safe implementation for pediatric populations.
MY CHILD SUSTAINED AN INJURY, CAN YOU STILL WORK WITH THEM?
Yes! We would collaborate with your physician/therapist to modify or work around your restrictions to help you maintain your strength and conditioning level. Example: A wrist injury means they can still do lower body, core, and limited upper body training.
WHAT IS TRANSITIONAL FITNESS?
The period where someone graduated from physical therapy but not ready to return to full competition or group training. Being a licensed healthcare professional highly qualifies me to assist in this physical and mental transition.
DO YOU WORK WITH KIDS WHO ARE NON-ATHLETES AND DO YOU WORK WITH ADULTS?
YES to both! Personal training and group training is an option for either. You will find that training like an athlete translates to your everyday lifestyle.
CALL US TO GET STARTED ON YOUR PERSON TRAINING JOURNEY
More than ever, athletes from Northshore High school, Salmen High, to Slidell High school are seeking the aid of personal fitness trainers. Some of the students in Slidell are already participating in multiple sessions a week as they look to gain an edge in pursuit of a college scholarship to unversities such as LSU. Core Performanc Academy helps young athletes learn important skills like goal setting and injury prevention.